Bearings reduce friction when rotating rotating machines.
They are also essential for picking up loads and guiding rotating parts.
They are one of the few invisible components that can generate as many hidden costs during their selection, purchase and inventory management as during their maintenance.
Building on sound foundations
This is the reason why ALPHATEAM works with the best brands on the market.
You are thus guaranteed to start on a sound basis to reach the maximum potential of your rotating machines. This means increasing the availability of your production tool.
NSK Europe, historical world leader in the sector, is our reference partner. With a production site based near Paris, NSK and ALPHATEAM offer a very high level of availability and responsiveness.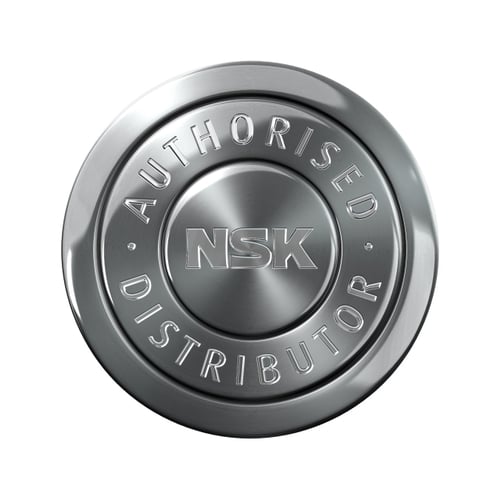 Whatever the need, NSK engineers work closely with our transmission specialists to provide you with the best solution.
For each application, its selection of bearings
Thanks to its extensive network of partners, ALPHATEAM can provide you with nearly 55,000 different bearing references.
There is a wide variety of bearings, divided into two broad categories: ball bearings and roller bearings. Each bearing family has very specific technical properties, in particular in terms of load capacity and rotational speed.
Ball bearings
They are characterized by a point contact between the rolling element and the track. They generate low internal friction and can therefore rotate at high speeds. Conversely, the point of contact is the site of high stresses and induces a reduced load capacity.
Deep groove ball bearings
Angular contact bearings
Spherical ball bearings
Thrust ball bearings
Bearings and insert bearings
Roller bearings: heavy loads and moderate speeds
They are characterized by linear contact between the rolling element and the track. They can thus take up high loads. This is of course done at the cost of much higher internal friction than ball bearings: the operating temperature is logically higher and the permissible speeds lower.
Cylindrical roller bearings
Spherical roller bearings
Toroidal roller bearings
Roller stops
Needle bearings
Lost among all the possibilities?
Do not aim at random: ALPHATEAM's transmission experts guide you through the selection process until the bearing is fitted:
- Bearing selection
- Inspection of damaged bearings
- Check-up audits
- Lubrication
- Contact us for a free visit
Download the NSK catalog